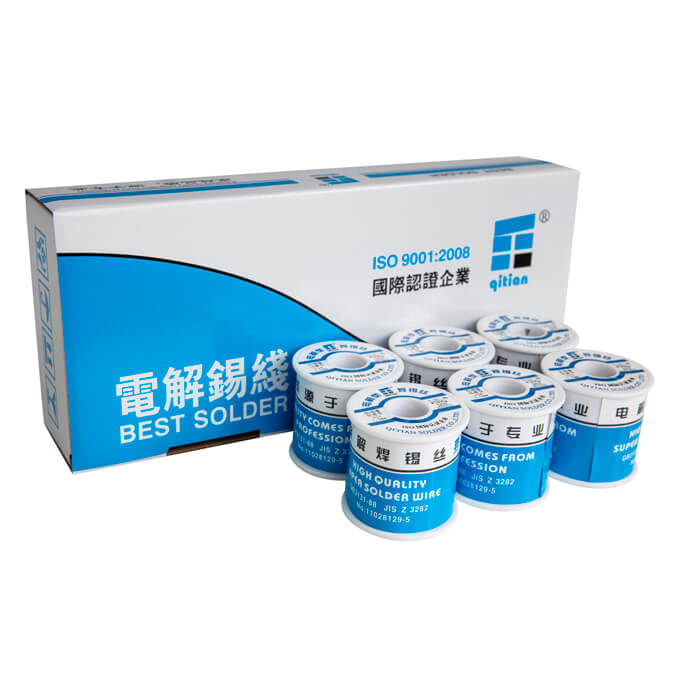 Lead Solder Wire QT-60/40
Minimum Order Quantity: 10pcs
Our advantages
Qiantian Tin is a professional manufacturer for the development, production and sales of electronic welding primary materials, and an enterprise with taxpayer qualification.
Model: QT-6040
Alloy: Tin lead alloy
Function: Product welding
Storage: Keep in a cool place
Description
Additional Information
Lead Solder Wire QT-60/40 Advantages
The company focuses on the research and development of flux cored solder wire which can still have superior wettability on various metal surfaces that are not easy to weld, drag welding and high speed spot, strong drag welding property and low residue. The solder wire produced by our company is refined with refined tin, pure lead, high-grade oxidation resistant alloy, high-grade hydrogenated resin, rosin and activator. The company's solder wire has the following unique advantages:
1. When welding, rosin does not splash, does not explode tin, has little smoke and smell;
2. Good wettability, bright solder joint, easy tin coating, neat winding, no knotting when using automatic soldering machine;
3. The flux distribution in the middle of tin wire is uniform, and there is no flux break in the wire core;
4. Less scum on the soldering iron head, the solder wire will not be tangled and the pipe will not be blocked when the automatic soldering machine is used for welding.
Lead Solder Wire QT-60/40 Features
Pure tin, pure copper and pure silver are used as raw material
According to the required alloy, it is made of pure tin, pure copper, pure silver, etc. combined with high-grade antioxidant essence. The quality of finished products is determined by the quality of incoming materials.
According to the European standard "SGS"
All trace elements, such as copper and tin, are refined according to the EU standard.
Good circulation, easy tin
Low melting point, good activity, high insulation resistance, fast tin loading speed, reduce the high temperature impact on components during welding, reduce the time of soldering tin and save working hours.
Source factory, sufficient inventory, complete model
The factory stock has the guarantee, the variety is complete, the delivery speed is fast, the after-sale service has the specially assigned person.
The solder joint is bright, firm and full
The solder joint is bright and full, with good oxidation resistance, good wettability and expansion tension, and the solder joint does not produce overseas Chinese pull point.
Extensive Use
It is suitable for welding led, household appliances, electronic components, computers and other products.


Lead Free Solder Wire Production Scene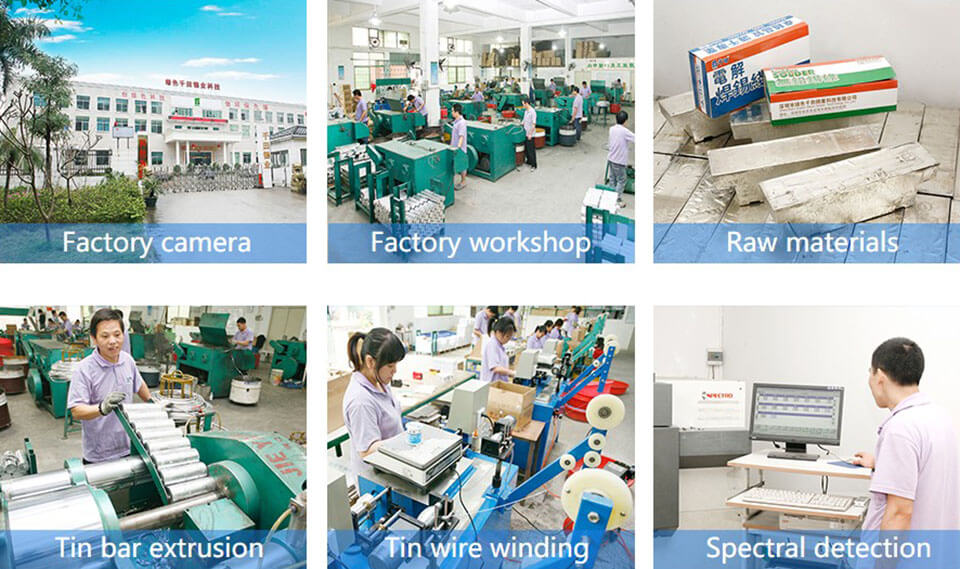 Certificate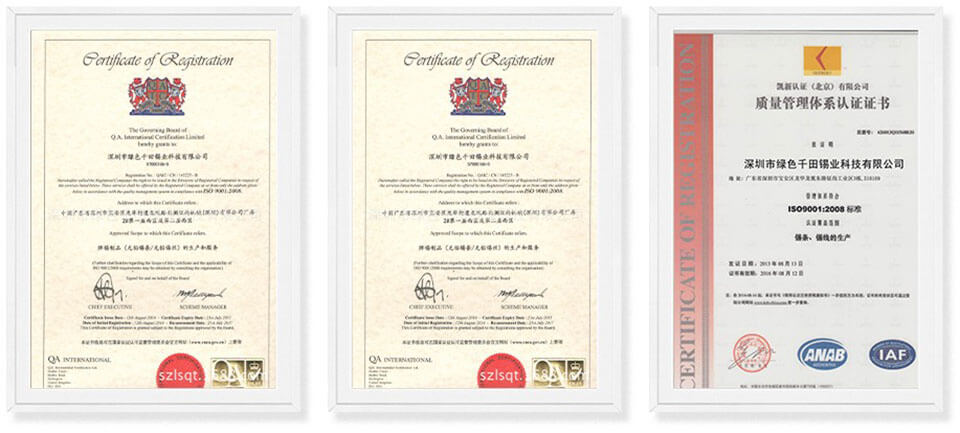 Lead Solder Wire
| | | | |
| --- | --- | --- | --- |
| Product Name | Model | Alloy | Function |
| 6040 Lead solder wire | QT-6040 | Tin lead alloy | Product welding |
Product Parameter
Metal alloy
Sn63/Pb37 Sn60/Pb40
Sn55/Pb45 Sn50/Pb50
Sn45/Pb55 Sn40/Pb60
Sn35/Pb65 Sn30/Pb70
Composition
tin lead alloy
Melting point
183-300°C
Storage
keep in a cool place
Scope of application
used in electrical equipment, hardware, handicrafts, car water tank, cable joint, bulb welding, lead pipe welding, good wettability, high purity, strong liquidity, bright solder joint, can weld high density printed circuit board and IC, suitable for manual soldering iron.
GET A QUOTE
Dear customer, welcome to visit our website. We specialize in the production of welding wire electrodes, etc. You can tell us your needs or provide relevant pictures, and send them to us in the form of e-mail, we will contact you as soon as possible!
1 / F and 2 / F, building B, Honghua science and Technology Innovation Park, laowei Industrial Zone, Hualian community, Longhua street, Longhua District, Shenzhen china