Lead-free solder paste and its types
Lead-free solder paste tintypes are used by many people. Due to regulatory constraints as well as the health and environmental benefits of avoiding lead-based electronic components, lead-free solders are becoming more popular. Today they are used in customer electronics.
On the market today there are many different lead-free solder paste products. This allows many people to choose good products to use. Pocket now Top 4 best Chinese tintypes and are most used with information sharing in the article below you!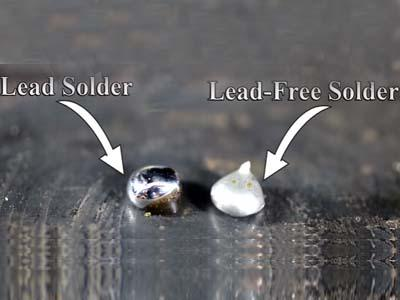 1. Tin solder solder-ok 0.8mm
Tin lead-free solder paste is an important product in the current electronics industry. It plays a role in creating efficient and quality electronic circuits with professional forms. Its volume is 100g. Its diameter is 0.8mm. In tin solder, 40% tin components are used.
Tin soldering solder-OK is an app to weld legs to electronic components such as welding plug, welding paste. This welding tin product is beautiful, durable, compact, and extremely good activities. In particular, it is a roller form so it is easy to use.
 2. QT-6040T Lead Solder Bar: lead-free solder paste
This product line sells with the type of Wire Solder AHF2-S4 0.6mm 500g, this is a non-lead welding tin from China. It makes your welding much easier, the welds are also safer. Especially because it has no lead so it is completely safe for user health during use.
This welding product for beautiful welds, especially suitable for welds, needs meticulous, careful care. Do not dip the lead-free solder paste, because the weld is shiny and has a higher anti-oxidation than other common welding tintypes in the market.
Specification of Lead Solder Wire QT-60/40
There are over 30 welding and Lead-free solder paste companies in China. Here we will discuss some specifications of Chinese wire solder Lead Solder Wire QT-60/40 wire. You need to grasp its model code: Lead Solder Wire QT-60/40.
It has a melting temperature of around 227 degrees Centigrades. The ingredients are Sn-0.7 CU. Diameter: 0.6mm. Weight: 500g. Coil size: 65x70mm. Currently, Chinese non-lead welding wire solder AHF2-S4 is on the market. With this weight, you will be able to use it longer
3. Welding tin has plastic pine 63-37
If you want to buy a cheap lead-free solder paste, the welding tin has a plastic 63-37 from China is a great choice. This retail product with a size of 5m, helps users easily use and use longer. This product in components is completely safe and has standards for welding tin quality.
The outstanding point of this product causes many technicians to choose to use it with plastic components inside this welding. As a result, it creates a weld with good adhesion and is easy to use in the process of welding electronic components.
Specification of welding tin with non-lead solders paste
Lead-free solder paste with plastic has a high gloss, long-lasting time, thermal conductivity, and good conductivity. It is usually applied to welding circuit boards or power tools. The welding tin has a plastic 63-37 with the following specifications:
Firstly the brand: From China.
Secondly, the ingredients: 63% are tin and 37% are lead.
Wire diameter: 1.0-1.2mm.
Also, welding substance: 1.2%.
Moreover, melting temperature: 153 degrees C.
Currently, the welding tin has a pine plastic 63-37 in the market.
4. Tin non-lead solder paste
SMIC Halogen-Free Welding Tin products are an accessory that helps users attach or connect electronic accessories. This is a very good welding tin and is included in the application in many electronic models, the current mechanical factory model.
This non-lead solder paste product should be safe for users in the process of connecting electronic devices and components. Currently, the price of tin welded welding does not lead to halogen-free on the market.
Specification of SMIC halogen-free welding tin
Firstly the quantity: 1kg. Wire diameter: 0.8mm.
Secondly, it does not contain substances: PB, BR, and CL.
It also contains 3.5% AG, PT.
Moreover, its Origin is Malaysia.
5. Tin welding 1 Qiantian Tin
The top types of lead-free solder paste used by many users today in the market cannot help but mention welding tin 1.0 SN60 PB40 250g Qiantian Tin. This is a product line from an OEM brand.
There are many different addresses provided, you can easily find them.
Specification of Welding tin QT-6337T Lead Solder Bar
Firstly the model is SN60 PB40.
Secondly, roll weight: 250g.
Also, wire diameter: 1.0mm.
Ingredients: 60% are SN and 40% are PB Rosin: 2.2%.
Finally, melting at temperatures is 183 - 190 degrees C.
6. Welding tin 37 QT-6337T Lead Solder Bar
One of the Chinese lead-free solder pastes is in Japan now. A lot of electronic engineers choose to weld their devices: type QT-6337T Lead Solder Bar. This is a genuine Chinese product with a weight of 1kg.
This welding thin line uses low temperatures to melt remains for beautiful welds, less tin in use, for high gloss welds. The selling price of this product on the market is quite normal.
+as the following specifications
Firstly, its ingredients are 63%, lead is 37%.
Secondly, its roll weight is 1kg.
Also, it's melting at temperatures 183 degrees C.
Also, the wire diameter is 0.5mm - 2mm.
7. Tin solder 3% silver
This is one of the indispensable welding tin products in the list of lead-free solder paste. This is a kind of tin solder with outstanding advantages such as low melting points, excellent moisture, environmental protection when used, good welding ability, and high reliability.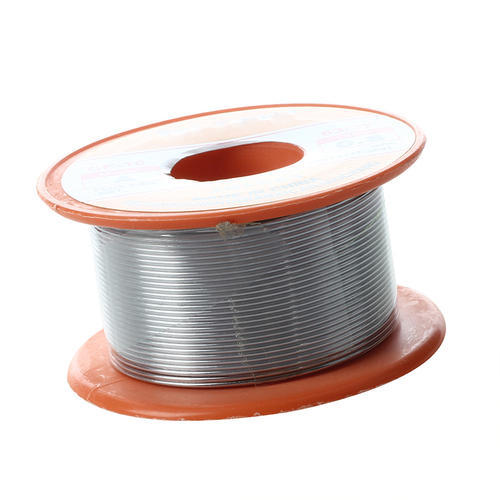 Not only that, but this type of tin also helps to reduce the consumption of automatic machines, reduce costs and stability during the welding process. It is usually applied to weld copper wires in engines, sounds, or coils.
Specification of 3% silver welding
Brand: Qiantian Tin
Wire diameter: 0.38mm, 0.5nn, 0.6mm, 0.8mm, 1.0mm, 1.2mm, and 1.6mm.
Weight: 0.5kg, 0.8kg and 1kg.
Ingredients: SN96.5 / AG3.0 / Cu0.5.
Melting at temperatures: from 217 - 220 degrees C.
Welding wires containing silver, do not contain halogen should be extremely effective and safe, with shiny and durable welds over time. The selling price of these welded tin products on the market is quite high because it is a lead line and sells a 10-roll box.